Tech Packs, also known as Technical Packages or Specification Sheets, are essential documents used in the apparel industry to communicate the design and production specifications of a garment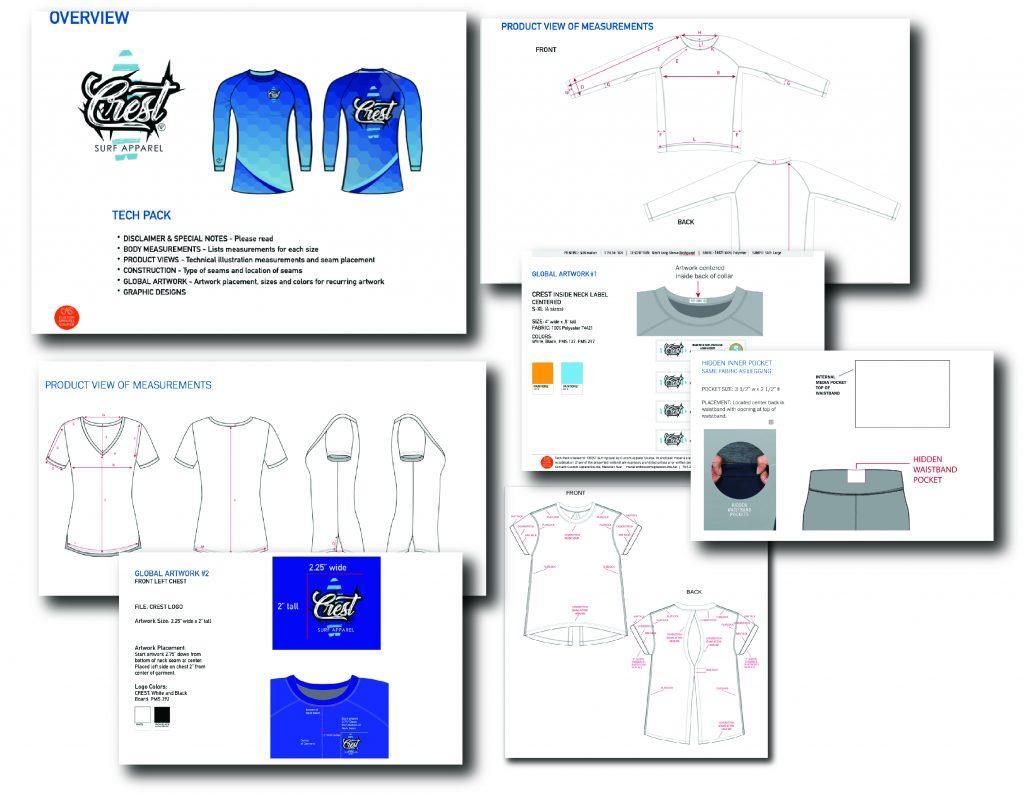 Tech Packs usually include information such as:
Measurements
Material specifications
Colorways
Construction details
Hardware and trim specifications
Labeling
Packaging instructions
and any other necessary information to produce the garment.
Creating a Tech Pack requires attention to detail and accuracy, as it serves as a guide for the pattern maker, sample maker, and factory to produce the garment. It is important to ensure that all details are correct and complete, as mistakes can result in costly delays and production issues.
The illustrations in a Tech Pack typically include flat sketches, garment details, and construction drawings. Flat sketches show the garment's front and back views, along with any design details such as pockets or closures. Garment details illustrate specific components of the garment, such as collars, cuffs, or waistbands. Construction drawings show the assembly of the garment, including the stitching details and placement of labels and hardware.
In summary, Tech Packs are an essential tool in the apparel industry, used to ensure accuracy and consistency in the production process. Creating a detailed and accurate Tech Pack requires careful attention to detail and collaboration between design, production, and technical teams.
Tech Pack Illustrations