Our specialty is producing personalized sublimated clothing for sports, workout, corporate, staff, restaurants, and retail. Our clients choose sublimation for apparel due to the extensive range of colors that are available, and we can even print photographs! With the increasing popularity of digital fabric printing, we have an extensive selection of fabrics to choose from. We always stock the fabric we print on, so whether it's a small or large order, you can expect consistency in quality.
Check out how easy it is to create your own sublimated apparel with us.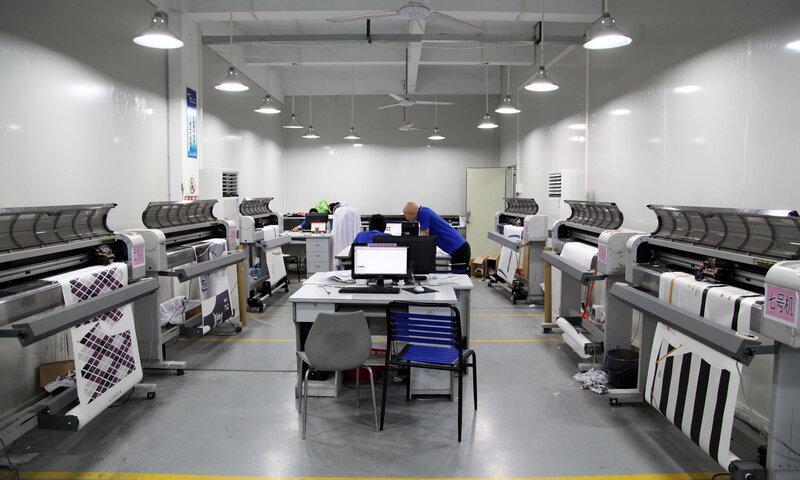 FABRICS BEST FOR SUBLIMATION
Sublimation requires mostly polyester fabric for the heat print process as described above. Some fabrics have cotton mixed in for a different softer feel. However we typically use a performance based fabric that provides wicking, anti-microbial and in some cases UPF protection. Come in and we will show you a variety of polyester fabrics from neoprene, to velvet!
APPAREL & ACCESSORIES
T-shirts, Hoodies, Jackets, Cycling Jerseys, Button Down shirts, Camp Shirts, shorts, joggers, Socks,
PERFECT FOR A VARIETY OF SPORTS AND INDUSTRIES
Uniforms – sports teams, schools, leagues, tournaments
Event Merchandise: Check out our new line of sublimated items from hoodies to flip flops
Private Label
Retail
Sports: Pickleball, Hockey, Cycling, Fishing, Pickleball, Running, Race gear, Volunteer bibs and more
CUSTOM SUBLIMATED APPAREL, FOOTWEAR & ACCESSORIES CATALOG –
Over 100+ items (Click on the button below)
---
Check out some of our top sellers for custom sublimated apparel & accessories
Please contact us to place an order or questions. Contact our customer service team lead, Palmer palmer@customapparelsource.net