Custom Apparel Source is an apparel design firm deeply rooted in the sports apparel industry, we're constantly involved in the day-to-day operations that keep things moving forward. But what really makes our work exciting is the fact that the custom apparel industry is always evolving and changing – and our clients are the ones driving that change. From working with emerging clothing lines or existing retail brands, we always have new ideas to bring to the table.
STARTING A BRAND?
With our expertise in graphic design and apparel development, we can help you create a powerful and memorable brand that will get you noticed in today's competitive market. If you're feeling unsure about where to start or drowning in a sea of endless Google searches, we've got the expertise to cut through the noise and streamline the process for you.
GROWING A BRAND?
Are you ready to boost your production capacity? Want to expand your apparel line with new and exciting SKUs? Or are you in need of expert graphic design to turn your creative vision into reality? Discover our diverse range of services that can quickly accelerate your progress!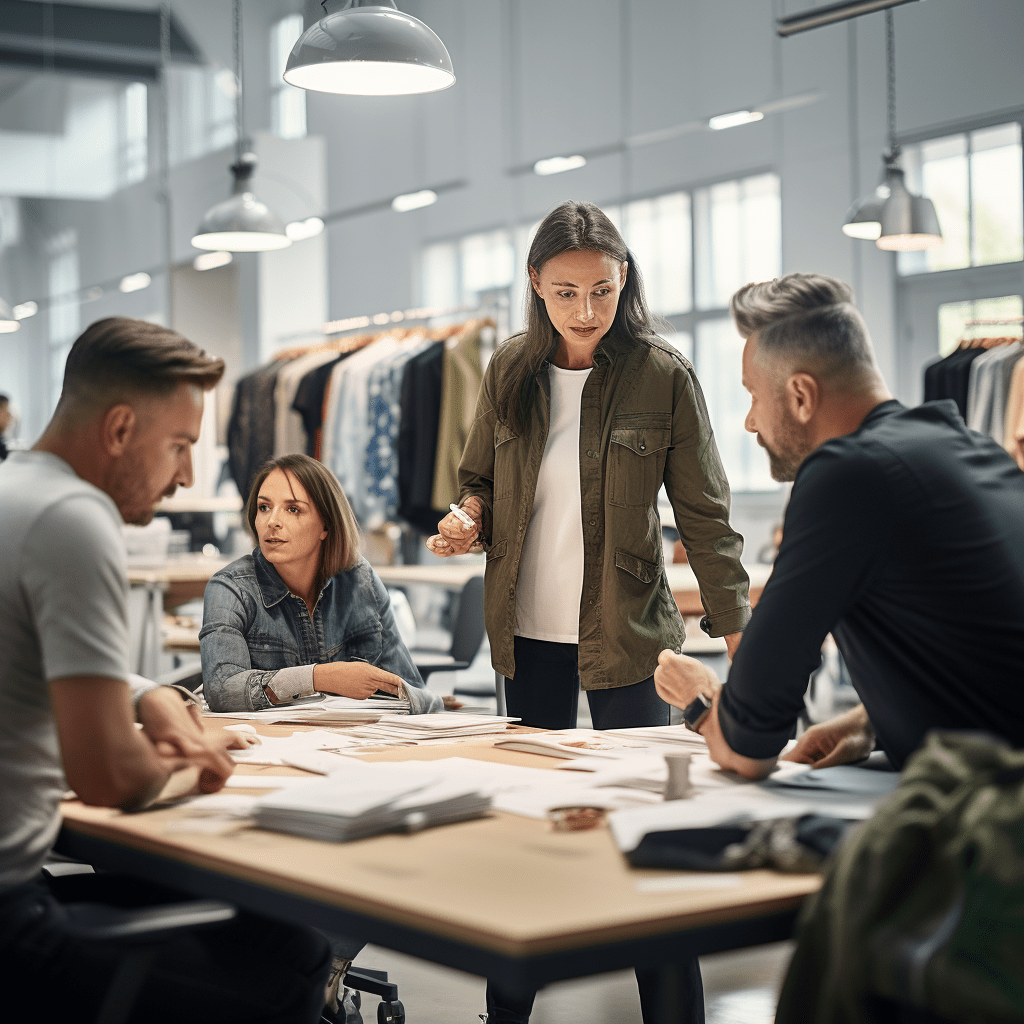 NEED AN APPAREL PARTNER?
We've teamed up with print shops, ad agencies, big box retail brands, and all sorts of factories during our journey. Whether they need some pro help in making one-of-a-kind apparel and designs that match their customers' style or just want to toss around wild ideas for a fresh new product, we're here to lend a hand.
---
Watch our video to see what cool stuff we get to do everyday!⬇
Clients we've worked with over the years
Testimonials
Excellent Communication!
Mariellen took on our pitch deck, which was a rush job and took it in stride. Which is amazing! She staed up the entire night to meet our deadline and maintained excellent communication throughout. Mariellen took this to the finish line!
~ Maryilyn T.
We Love Our Sublimated Hoodies!
We had a design in mind for our apparel line team, but we wanted something more professional than we had done in the past. Custom Apparel Source came up with 4 designs in just a few days. We had a hard time picking just one, so we ended up making long sleeve t-shirts too with the other designs.
~ David D.
We needed our own patterns for our line!
We needed to create our line but needed patterns and fabrics to make it our own. Custom Apparel Source was easy to work with to develop our own patterns, and brought several fabrics in for us to choose from. We couldn't have started our brand without CAS.
~ Faith S.