Many companies in our industry were able to stay open and afloat during the unprecedented 2020 pandemic. However this has caused a huge supply and demand across all industries including apparel manufacturing and fabrics and supplies. I'm sure if you have placed an order with us in the last few months, you have felt the effects of here one day, gone the next or we have had to supplement your order with other items.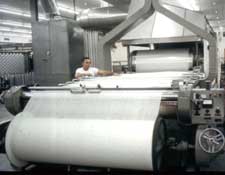 Cotton, material cost, freight and offshore labor prices have continued to increase dramatically over the past few months causing overall costs to escalate. Unfortunately, these rising costs have necessitated a mid-year price increase.
Fuel and shipping costs continue to rise. Inflation is also on the rise. The raw material market is volatile and unpredictable. The current supply chain challenges continue to be a struggle with no immediate resolution in sight. If the situation continues to worse, supplemental increases may be warranted in another 3-6 months. We will provide as much advanced notice as possible and will keep our feelers out in the marketplace.
As always, our customer's profitability is important to us, therefore we are committed to offering the same excellent customer service and quality that we are known for. We highly value your business and want to continue serving you for years to come.
We appreciate your continued support.
Mariellen Auer
President/Owner
Custom Apparel Source